Berkshire Midsummer Folk Festival
Our own local festival, originally held in a field at Whitehouse Farm, Spencer's Wood (just south of what is now Junction 11 of the M4). The festival moved to a field adjacent to the Abbey Rugby Club, north of Caversham in its final few years. Many of the BMFF committee were ex-RUUFDS members - indeed, several of us held posts on both committees at the same time!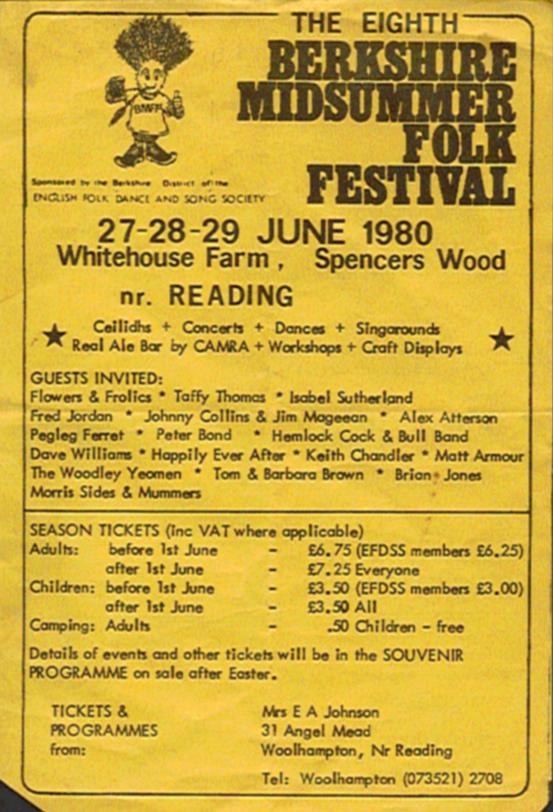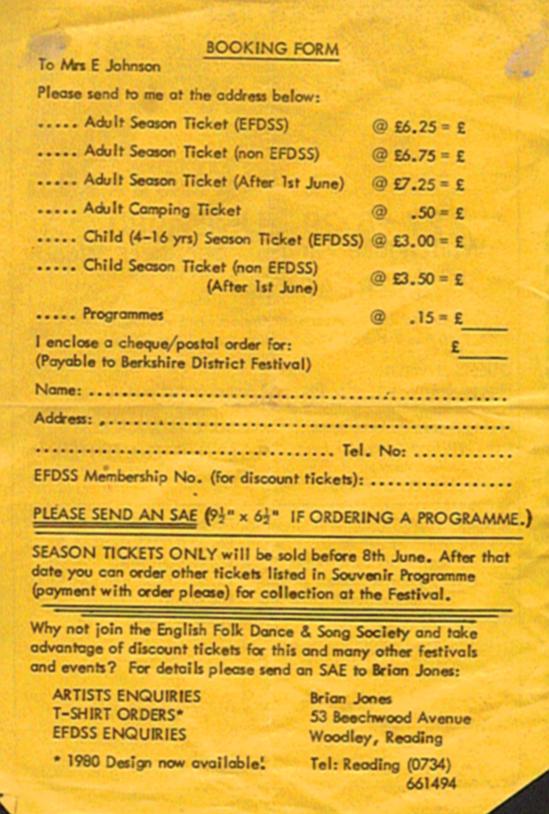 --
AndrewFindlay
- 26 Jun 2004 The festival lasted 10 year - its latter years were just north of Reading.