Whiteknights Morris Men was formed to be part of Reading University Union Folk Dance Society in 1969 (Jane Gregory supplied the date). This is a photo of some of us dancing at Folk South.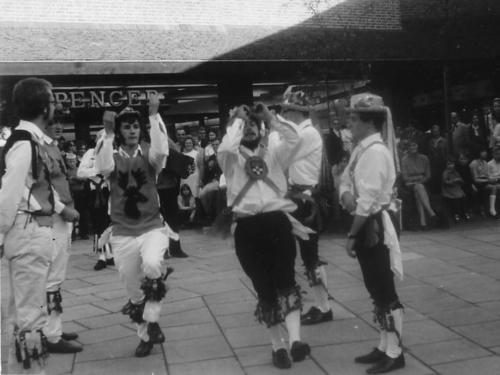 Alan Pittwood and Ian Weatherley in Whiteknights kit holding the banner at the 1970 Sidmouth Festival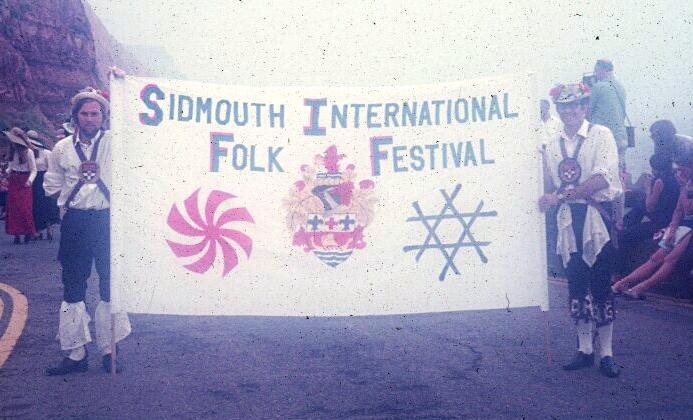 On Rag Day 1970 we danced outside St Mary's Butts church to music from Alan Pittwoood and Martin Johnson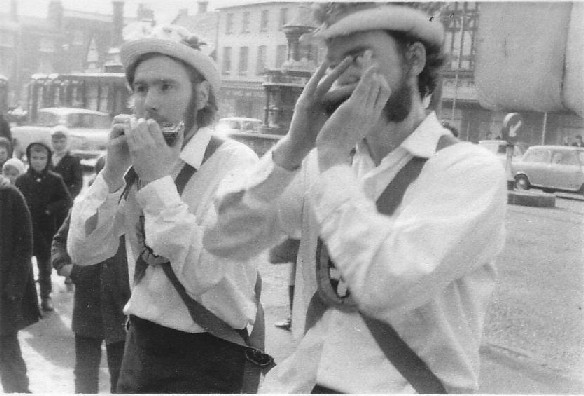 Then in 1971 we danced on a rather cold Rag Day in Broad Street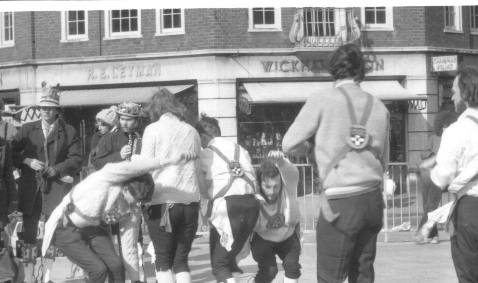 Rapper as well as Morris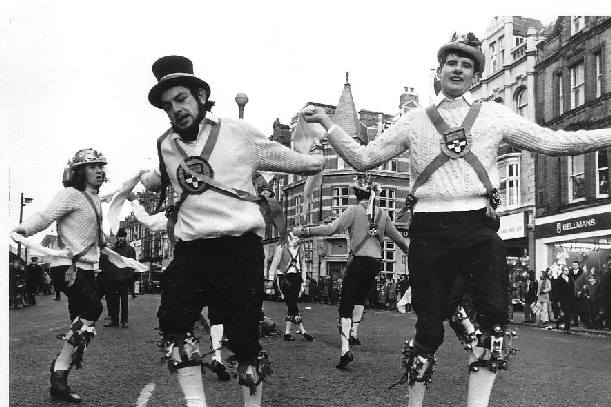 This photo and the one below are from Keith Broughton - thanks Keith.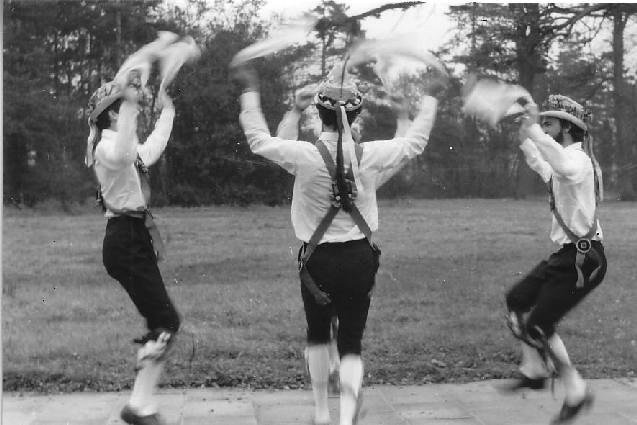 Publicity photo by Tony Cooke taken at the back of Foxhill for the Belgium tour.
Revival?
There are moves afoot to restart Whiteknights Morris!! This is the result of
JoFludder
- currently studying for her
PhD
, meeting Andy Stafford at Aldbrickham Clog & Step Dancers. They have got off the ground - but due to political correctness they have to call themselves Reading University Folk Arts Society. It seems that since Bulmershe College became part of the university, the name 'Whiteknights' is too strongly associated with the departments based there. The Bulmershe College departments demanded that any group that was university wide couldn't use Whiteknights in their name! --
BrianJones
- 13 June 2004