IVFDF 1967
The Playford Team arrives
The was the first appearance of the Playford Team in costume.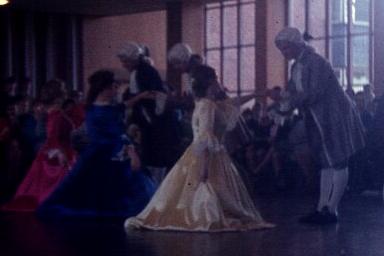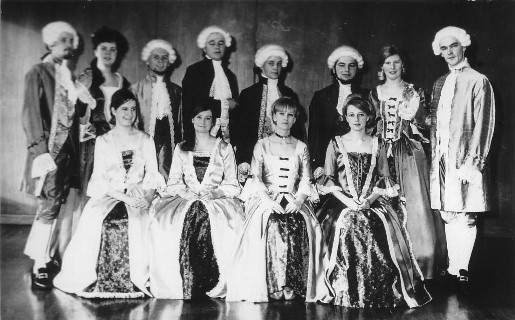 Front row - Kathy House, Jill Searle, Barbara Giles, Celia Bonner Back row - Trevor Rigg, Mary Gosling, Ernie Cutts, Richard Chaundy, Stuart Ball, Brian Jones, Carol Butler and Martin Johnson
The English Team
We had 32 members in the English Team!!! Is this the record?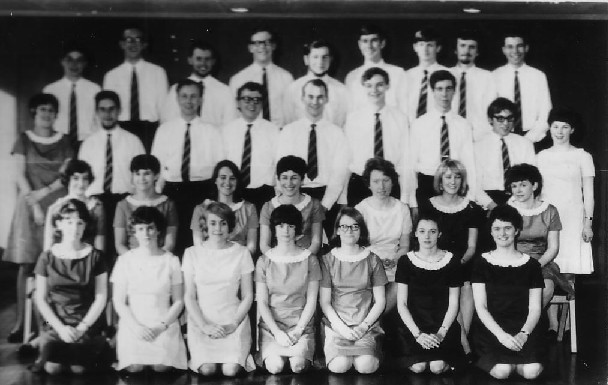 The names are - Front row - Kate Keys, Pat Rowson, Jean Cooper, Rosemary Hill, Kath Stott, Ann Langmaid, Margaret Myers 2nd row - Ursula Penny, Margaret Jeremy, Jenny Mitchell, Val Jones, Judy Clarkson, Peggy Barber, Barbara Throssel 3rd row - Di Truscott, Paul Heller, Phil Knowles, Rischard Chaundy, Martin Johnson, Pete Waggit, Ian Howard, ???, Pauline Bruce Back row - Stuart Ball, Malcolm Clarke, Ernie Cutts, Roger Green, Brian Jones, Malcolm Thomson, John Goodier, Trevor Rigg, Richard Walker
The Scottish Team
This was a more select affair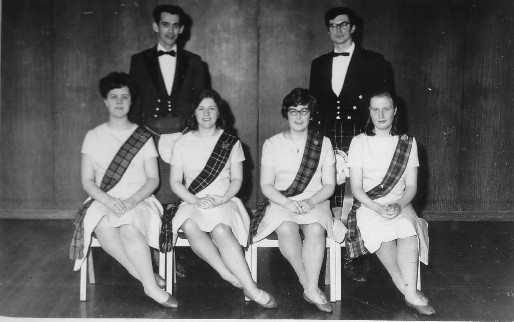 With Colin Robertson, Ian Graham and Mary Gosling, Barbara Hetherington, Jill Green and Jane Stevens Tickets for the festival cost 14 shillings, which included lunch and tea! The IVFDF website has
more pictures
of the festival, and a copy of the notes that were sent out to clubs before the event. --
BrianJones
Read about other IVFDFs that Reading has attended